You can't beat the awesomeness of a great Robot costume. When Halloween rolls around, clever DIY Android/Robot costumes get a ton of attention and often win awards. With a robot theme, kids of all ages can let their imaginations run wild and parents can make their children's dreams come true!
Here are some of our favorite adult and children's homemade creations – click the links and find helpful instructions for many of them. Please feel free to share your favorite crazy costumes with us… and enjoy!
First you'll want to see an adorable Transformer Bumblebee that really transforms!
If you like little Transformers – click here to see a very clever little Optimus Prime!
And here to see a transforming motorcycle!

Then here are amazing adult Optimus Prime and Gundam RX-78 suits: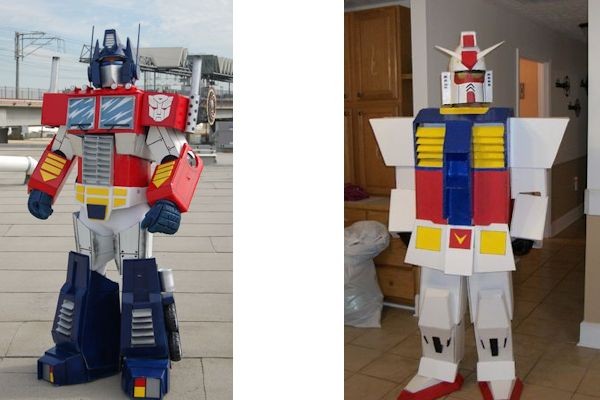 These jointed outfits from Coolest Homemade Costumes are excellent for dancing!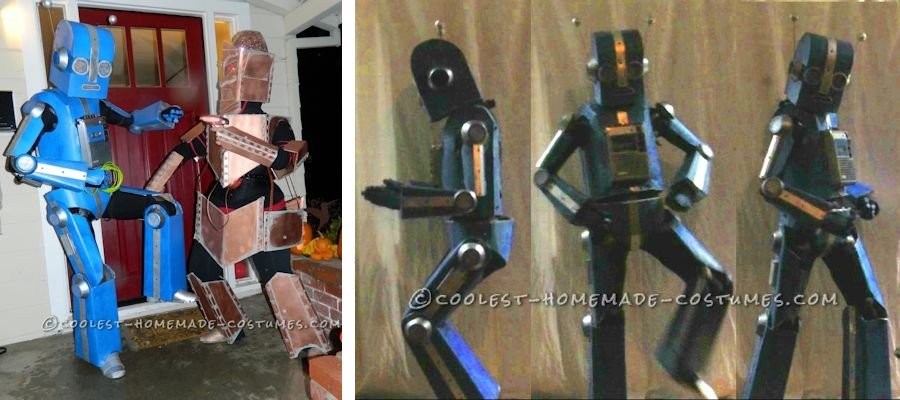 Meet the Recycled Bleach Bottle Bot and the Mean Green Machine: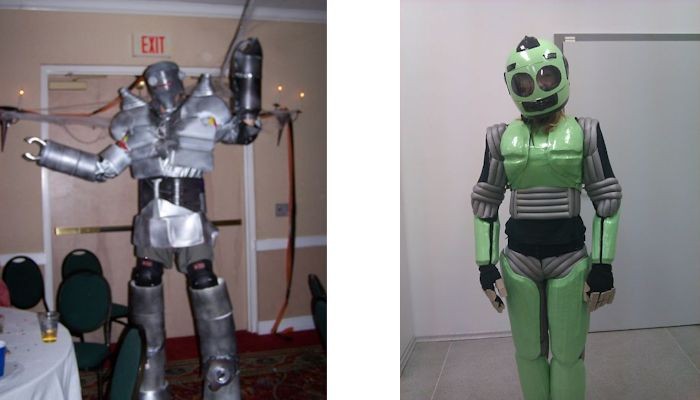 Here's an unbelievable kid-size costume for Optimus Prime: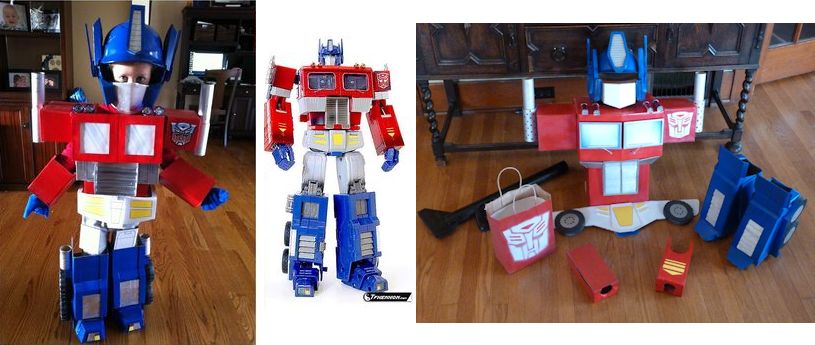 These are some fantastic Robot costumes from Coolest Homemade Costumes:      Links:  1   2   3   4   5   6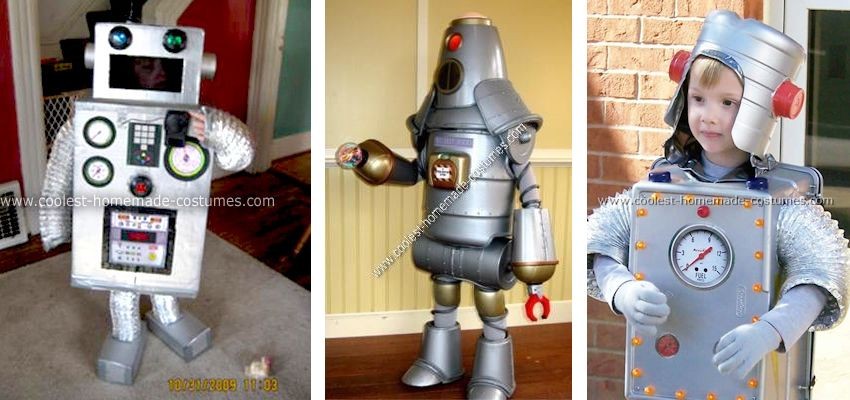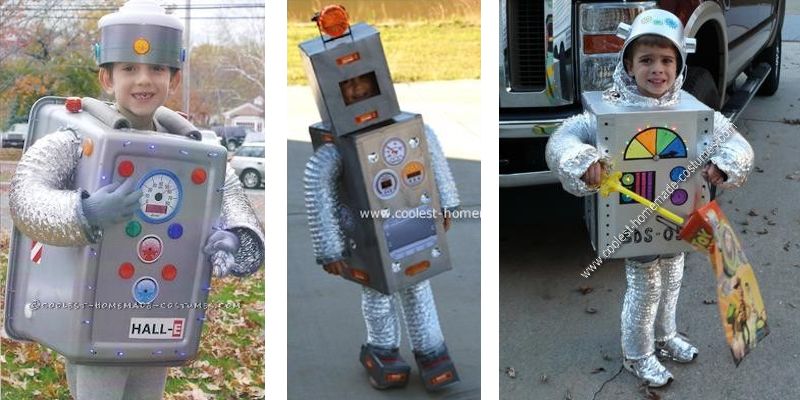 Kudos to these parents for the cute outfits and the charming earthlings in them!    Links:  1   2   3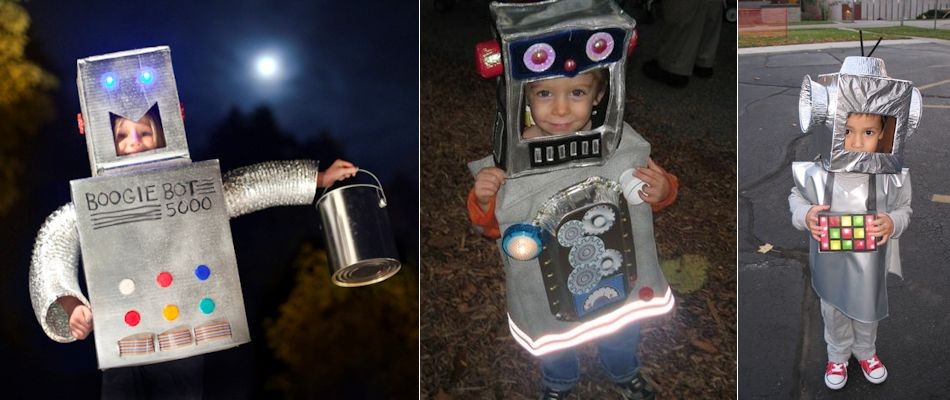 Hope you enjoyed these. A special thank you to the extremely dedicated and talented friends who shared your handiwork with us.
Here is a quick fun "How To" video to get you started: