We're closer than you think to building a Baseball-Playing robot. That's cool. But do you know what it takes? Researchers at the University of Tokyo have been working for years on five basic tasks needed to fulfill the dream of a Baseball Android. Obviously a Baseball Bot needs to throw, catch and hit the ball. In order to do those well, its vision and tracking capability have to be excellent. And then there's running, sliding, etc. These tasks are not so simple, but watch the video below to see robotic devices doing them! Now to put it all together . . .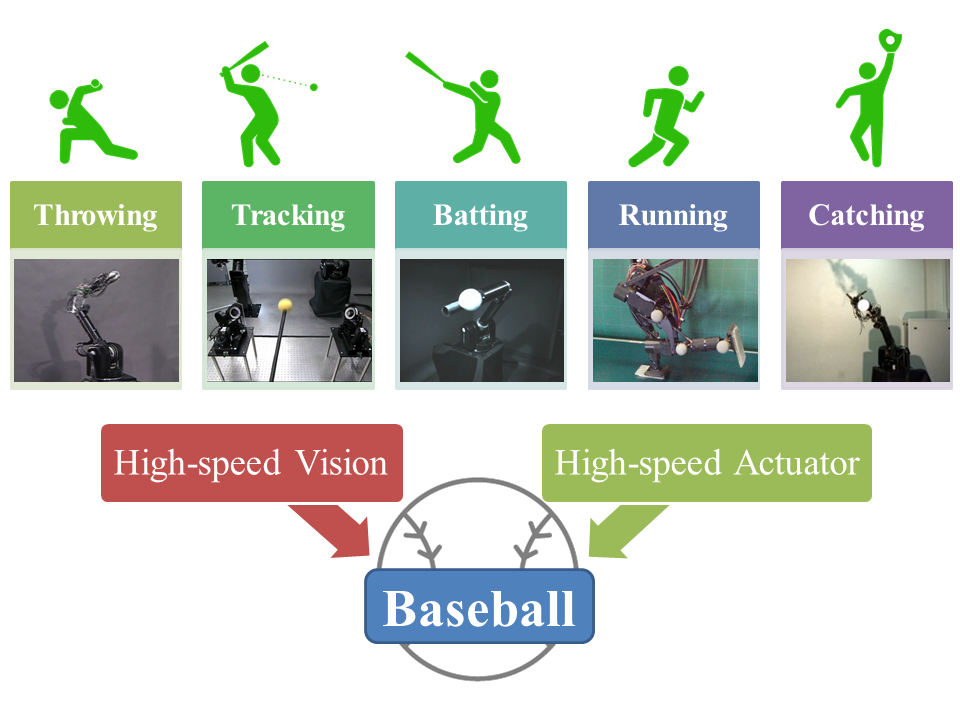 The big question . . . if robots play baseball, throwing perfect pitches, hitting perfect fly balls, will watching a game be faster or more exciting? For sure they'll make great practice companions. Read more at IEEE Spectrum and University of Tokyo.
Watch the amazing robotic machines throw, catch and hit . . .
Image: University of Tokyo