ABC has ordered six episodes of BattleBots this summer. The original series ran as a primetime series on Comedy Central for 5 semi-annual seasons. Like the original, the new series will feature homemade robots battling against each other in a single elimination tournament style format.
It will be a battle to the death with one champion left standing at the end. Different weight classes will be eliminated so that robots of all sizes will battle against each other.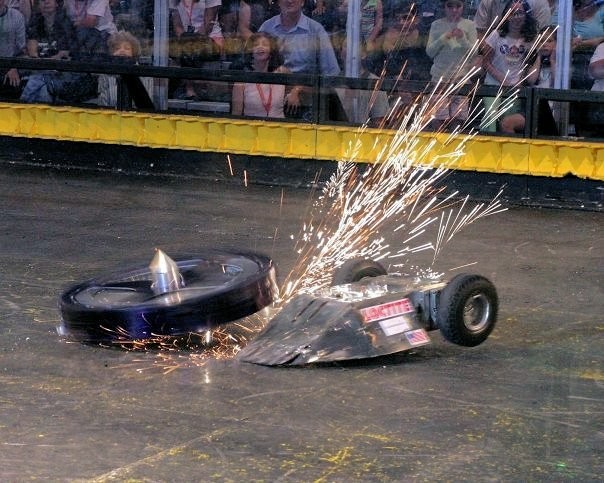 The show will have a greater emphasis on the design and build elements of each robot, the bot builder backstories, their intense pursuit of the championship and the spectacle of the event. There will be cash prizes for winners in the Championship Rounds. State of the Art Onboard Technology and Cameras will be used for combat analytics.
I wonder what type of arena hazards they will throw at the robots this year. The pulverizers, spike strips, kill saws, and spinners helped make the fights more exciting and unpredictable. See 10 Top BattleBot moments in this video:

To see more go on over to Deadline.