Do you know someone needing prostate surgery or a hysterectomy? The da Vinci Surgical System is an exciting, minimally invasive robotic machine being used successfully for prostate, gallbladder, cardiovascular and gynecological surgery. The system is actually a "robotically assisted" device. The surgeon sits at a console and operates four robotic arms that manipulate miniaturized tools inserted into the patient's body through small incisions.
Because "robotic" surgery is faster and easier to learn than other techniques, more surgeons can offer it. But a new study raises doubts over whether the 30% increased cost of the surgery adds any value to the patient. According to the Wall Street Journal:
The use of robotic surgery for hysterectomies has grown dramatically in recent years, even though it costs one-third more than other minimally invasive surgery and has little added benefit, a major study said Tuesday. The findings, in the Journal of the American Medical Association, are likely to raise new questions about whether the fast-growing surgical technology brings value to patients along with higher costs. Since 2000, 1,370 U.S. hospitals have purchased at least one of the $1.0 million-to-$2.3 million robots, known as the da Vinci Surgical Systems.
Hospitals and surgeons are urged to use caution in promoting robotic surgery in the absence of more evidence of efficiency and safety or in decreases in price. See more information in the Wall Street Journal.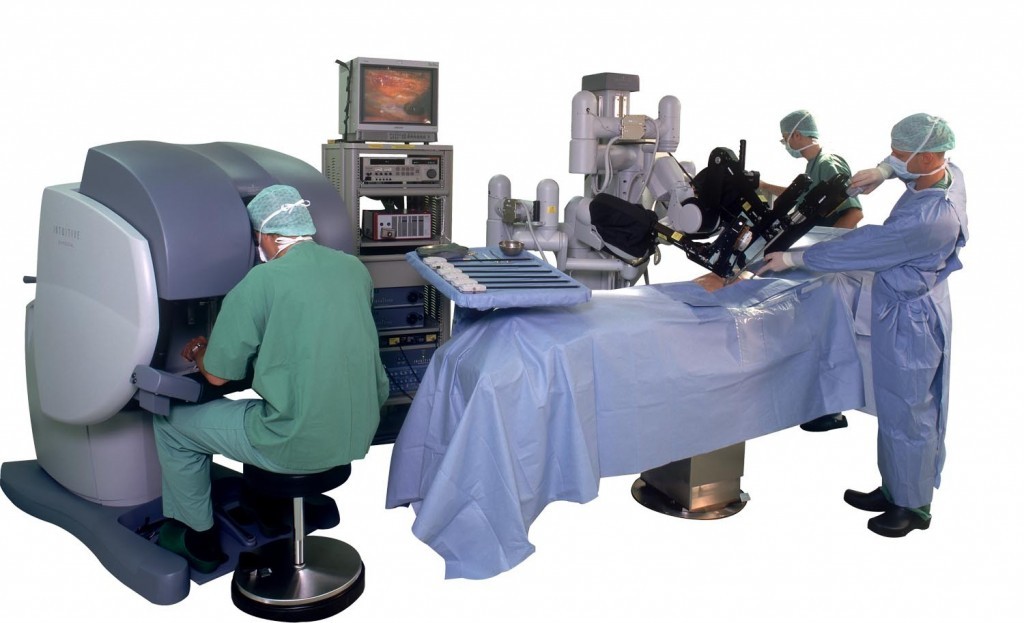 Image: da Vinci Surgery