Chappie is an intelligent robot with the mind of a child. He is gifted, a prodigy. He will learn from his environment – some good, some bad – with some heart-warming and many explosive experiences. As usual, people are afraid of intelligent robots. This young robot will rely on his heart to decide what is right – and how to become his own man.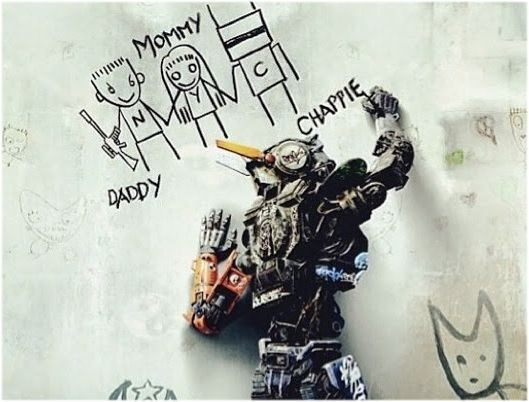 Chappie is played by Sharlto Copley who declares, "The part that's blowing my mind is that they're animating over my movements. So they're using absolutely everything I do in a sort of poor man's motion-capture style. I was never sure how this would translate, but the amount of me that is in the character is incredible."
Other great stars in the movie are Hugh Jackman, Dev Patel and Sigourney Weaver. We're looking forward to this adventure on March 6, 2015.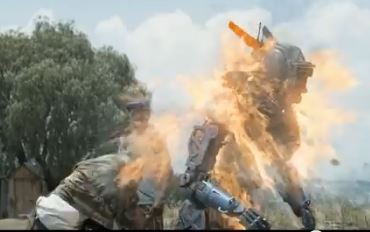 Here's a first glimpse:
The 2nd trailer is ready!
Here is an earlier short film by director Neill Blomkamp . Chappie is based on the robot in this film, Tetra Vaal.
Image: Columbia Pictures