HAL is a powered exoskeleton being used to aid people with physical disabilities as well as helping in construction and disaster response work.
HAL® for Whole Body reinforces the upper and lower limbs to make heavy lifting possible. HAL® for Disaster Recovery has a whole-body frame made of titanium and a radiation shielding jacket. It can be put on and taken off in under a minute. Other models focus on the lower-limbs and lumbar regions.
Wearing one of these would be awesome. Having super strength sounds incredible for all kinds of lifting jobs and even crazy competitions with your friends!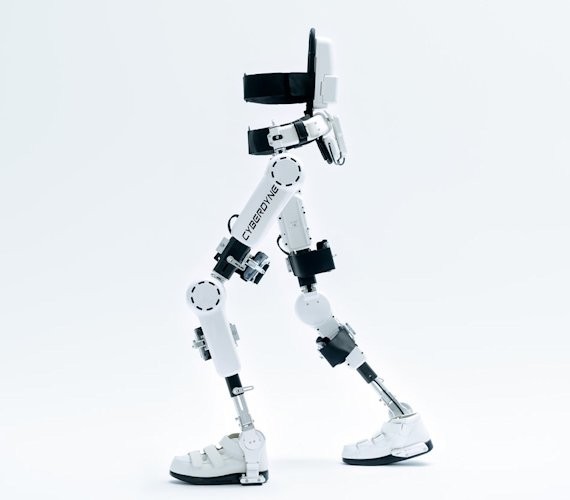 "How does it work? When a person attempts to move, nerve signals are sent from the brain to the muscles. When this happens, small biosignals can be detected on the surface of the skin. The HAL suit can detect these signals through sensors placed on the skin. Based on the signals, the power unit is controlled to move the robotic joint together with the wearer's muscle movement. This is known as a 'voluntary control system' that interprets the person's intention from the biosignals before he actually moves. Cool!"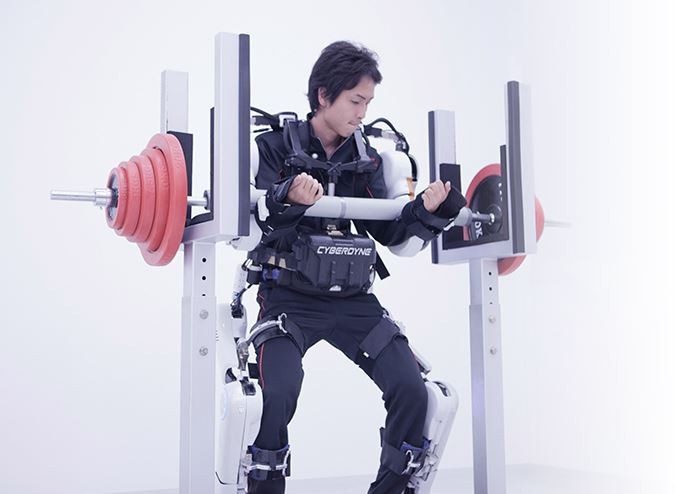 Cyberdyne has submitted an application to the FDA and hopes to bring the HAL exoskeleton to the United States by the end of 2015. In getting U.S. FDA approval, Cyberdyne expects the exoskeleton suits to be classified as a medical device and bypass the need for clinical trials. Hal's safety and effectiveness has already been demonstrated in Japan and Europe.

The smaller HAL lumbar model wraps around the lower back and hips and straps onto the thighs. It provides lower back support when lifting heavy loads, such as when a worker picks up a heavy object or when a caregiver moves a patient from a wheelchair to a bed.
See a demo of the HAL lumbar model in action:

See more at IEEE Spectrum and Cyberdyne.