The Kuratas robot was developed by Japanese artist Kogoro Kurata after growing up dreaming of having a giant robot. It can be piloted by one person; they sit in the "body" of the robot in a seat with the controls in front of them. The robot can also be piloted externally by remote control. Currently, the Kuratas is not capable of walking, but is able to drive on its wheels at around 6 miles/hr.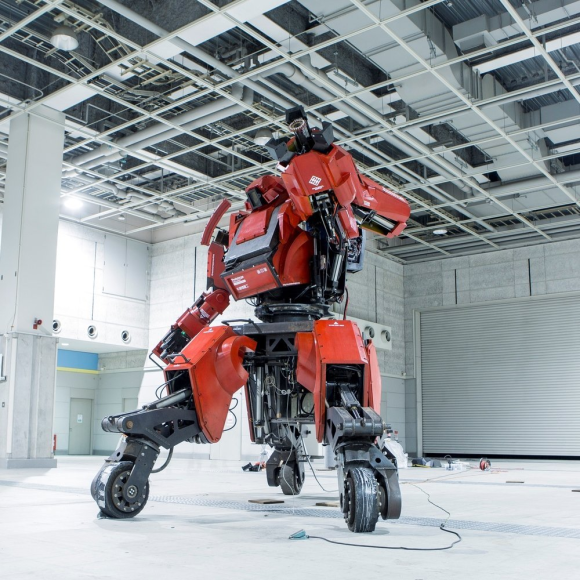 This is no "spread the love" robot. It can be "armed" with multiple weapons, such as 6,000 round per minute twin Gatling BB guns, a "LOHAS" launcher which fires water bottles or fireworks, and a powered humanoid hand (Nintendo Power Glove?) called the "iron crow".

The company provides a video on how to drive the Kuratas. It's really funny – especially @3:43 -the Precautions.

You can see more about the Amazon Japan listing at RocketNews24.