Lightors batteries use Nickel-hydride technology and have a charging port built in to the side of the battery! Because they can be recharged over 500 times, they could save billions of batteries from being thrown away each year. (It's estimated that people around the world purchase 10 billion batteries each year.)
The Lightors batteries will be available in AA and AAA sizes in July, with other sizes coming soon. These will work great in our robot controllers and drones.
The company has started a Kickstarter campaign where you can purchase the batteries for about $4 each (4 batteries for $14) until March 14th.  These can be used everywhere you use traditional batteries. We need them in our remotes, flashlights, kid's toys and the treadmill. Where do you need them most?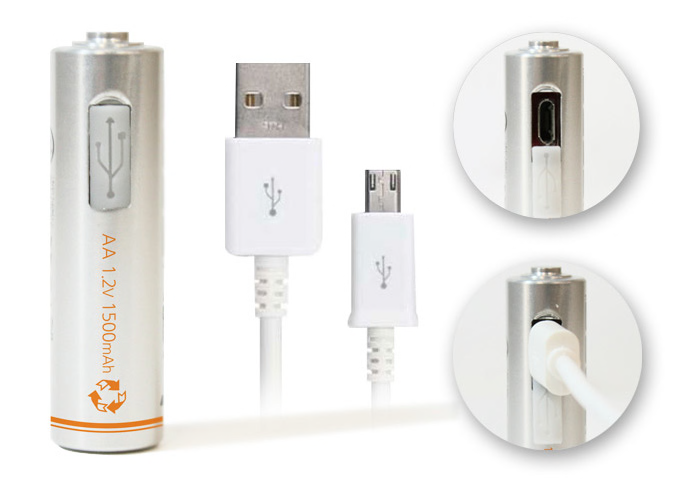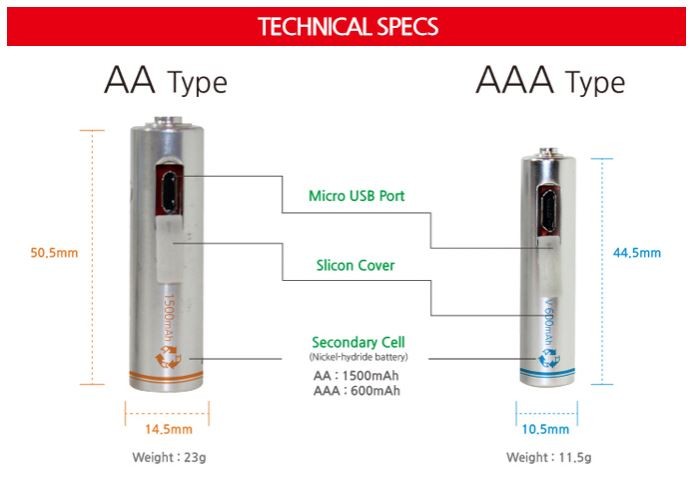 Watch how Lightors work.

For more information see Lightors on Kickstarter.