Chainsaw sculptors are captivating to watch as they carve figures out of wood and ice. This giant "Lumberjack" robot is just as fascinating, using a chainsaw to carve two stools and a table out of a single log. Programmed by Tom Pawlofsky and Tibor Weissmahr, the robot runs a CAD script to carefully make the precision cuts.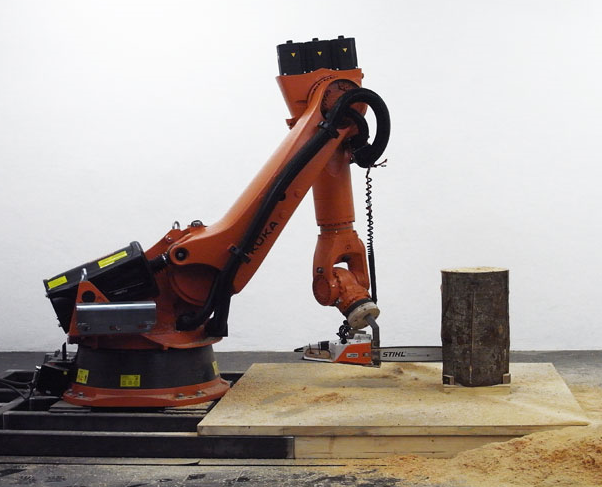 The robot's handiwork is the result of Tom wanting to create natural furniture with minimal waste.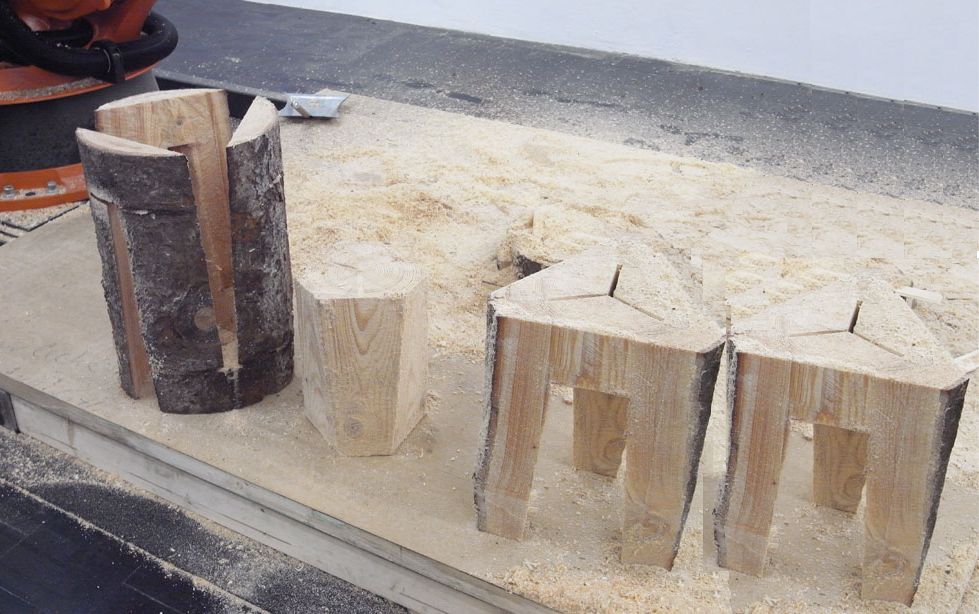 Watch a partial demonstration:

You can learn more at Designboom.