How cool is this? Watch how PhD student Jonathan Spitz designs and puts together a fun 3D-printed Arduino hexapod robot. After 20 days of rapid prototyping it can already walk and climb obstacles. Billy can be controlled from a smartphone via Bluetooth, and has 2 different sets of legs: straight ones (shown being printed) or spiral ones (shown on Billy).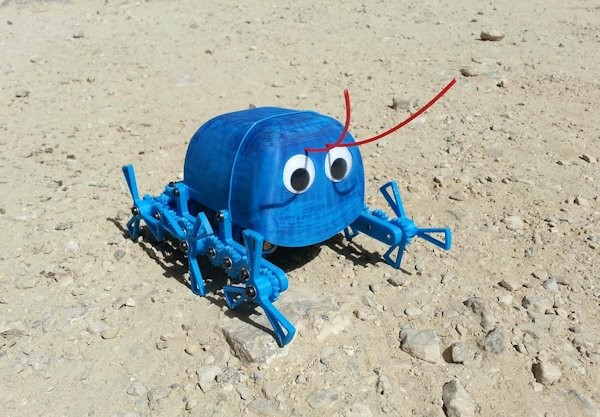 Watch a quick overview of how to prototype and build this robot, with necessary parts and steps. Nice!
Read more at 3Dprint . . .