Daimler Mercedes-Benz has revealed their version of Optimus Prime and it's sharp!
Mercedes-Benz is revolutionizing the roadways, making semi-trucks safer to cars around them, more efficient and more comfortable for the driver. In ten years' time, trucks could be driving autonomously on motorways. The prototype demonstrated the exciting capabilities of the Future Truck 2025 back in the summer at speeds of up to 80 km/h (50 mph) with a full load in realistic traffic situations on a section of the A14 motorway in Magdeburg, Germany.
To drive alongside other cars, the truck uses a combination of vehicle-to-vehicle communication via wi-fi (with a range of 1,640 feet), lateral radar on both sides of the truck (with a range of 197 feet) and full range (820 feet) and short-range (230 feet) radar mounted on the front of the truck. The truck also uses a front stereo camera, mounted just under its windshield. The Future Truck 2025 has a sleek aerodynamic design with awesome LED lighting and a luxurious interior.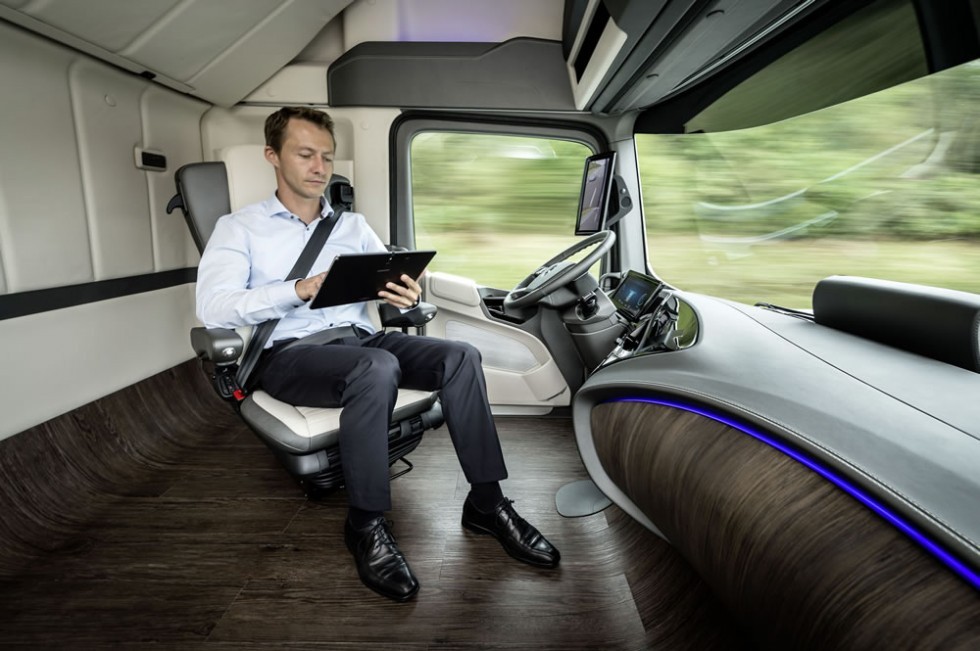 Mercedes view of automated driving is to save on fuel, improve safety, and give the driver some rest – but not to replace the driver altogether. This will certainly help make truck driving a more desirable career. If current trends persist, Daimler may not have to wait until 2025. One city in England has plans to roll out 100 self-driving cars for public use next year, and in California the state's Department of Motor Vehicles has approved autonomous car tests set to begin in September.
See more at Mercedes-Benz Future Truck 2025