Will Nissan be first to build a fleet of self-driving taxis? With NASA's help they may pass Google and Uber in the sprint to create an electric, autonomous "Taxi of Tomorrow". With Toyota, Honda and Nissan all sharing self-driving technologies, things will be moving faster than ever. As for NASA, they believe that sensors and systems being developed to help driverless cars deal with pedestrians, cyclists, overtaking vehicles and parked cars, could also help to develop new robotic rovers for use in exploring other planets.
Nissan plans to have thousands of conventional NV200 taxis zipping around New York City in the next few years. The "Taxi of Tomorrow" is a really awesome vehicle, with a transparent ceiling panel to view the skyline, charging station for electronics, and large sliding side doors for great accessibility.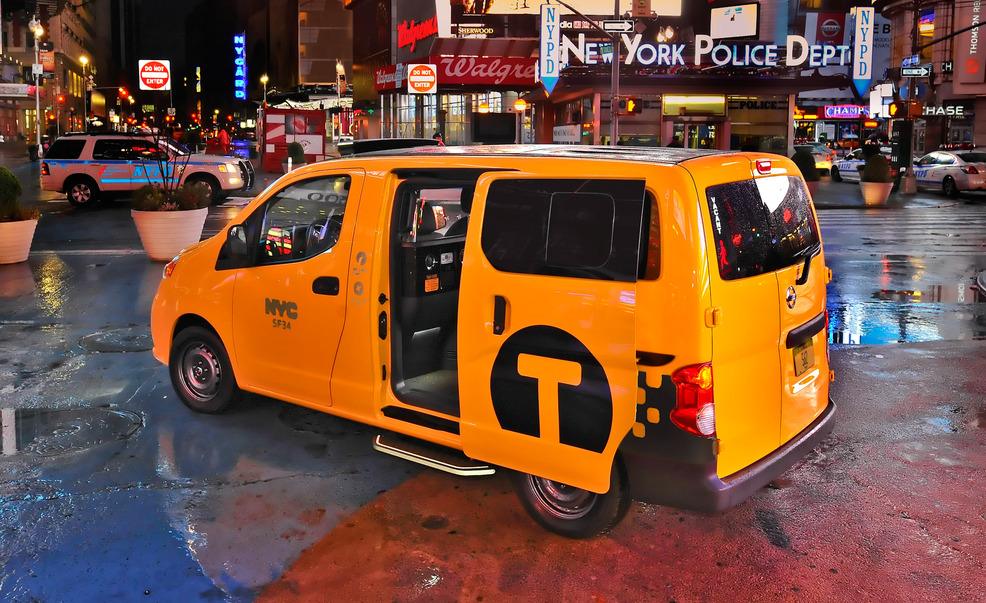 Nissan has an aggressive schedule, planning to have an autonomous prototype operating within two years. Google has a working self-driving prototype, but no experience manufacturing cars. And Uber knows the transportation business, but has only recently started working on autonomous vehicles with Carnegie Mellon University. That said, most auto companies envision self-driving cars for sale and on the roads by 2020.
Watch the Nissan NV200 taxi here:

For more information go to IEEE Spectrum and Nissan.