This is fantastic! A 4-foot friendly robot from the French company Aldebaran can read and respond to human emotions. Pepper can analyze facial expressions, body language and the words you use. He has knowledge of the universal emotions joy, surprise, anger, doubt and sadness. Pepper was designed as a home robot to live and interact with us. As an example, if he thinks you're sad, he'll try to cheer you up by playing your favorite song!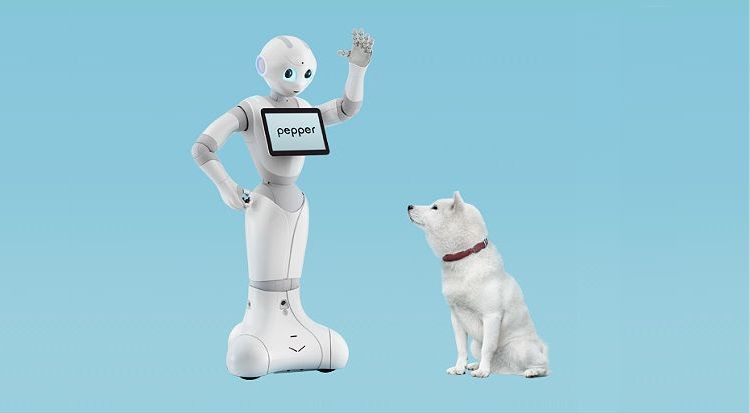 The android robot was created for SoftBank Mobile, one of the largest mobile phone operators in Japan. He was rolled out in June and is already greeting and helping customers in their stores. In a new deal, Pepper will be selling Nescafé coffee machines in 20 Japan home appliance stores beginning in December. Nestlé has plans for Pepper to be in 1,000 stores by the end of 2015.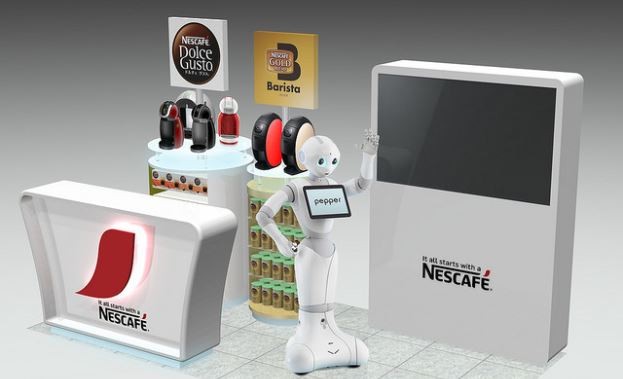 The Nestlé deal is just the beginning. SoftBank plans on selling the robots to Japanese consumers early next year (2015), and will then make Pepper available in U.S. Sprint retail stores. (SoftBank acquired Sprint last year.) Bruno Maisonnier, chief executive of developer Aldebaran, expects to sell "millions" of the machines. "We're betting that a huge number of people will buy the robots." SoftBank has said Pepper would retail for around $2,000. Read more at Aldebaran, Softbank and Nestlé .
This is a cute interview – translated into English: