A new open-source 3D-printed robot named Poppy can soon be your friend! A team of French scientists from the Flowers Lab are sharing their design and instructions with the world. They estimate it may cost around $7,500 with parts, electronics and motors to fabricate and assemble the robot. This is considerably less than some robots because it is made of very lightweight materials and needs less powerful motors.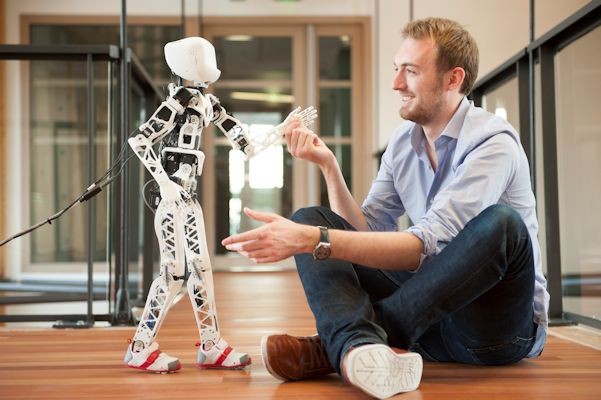 Poppy is 33 inches tall and weighs only 7.7 pounds. The bot is extremely versatile and valuable for experimentation. Its face is an LCD screen that can be used to show emotion. It has two HD cameras, a stereo microphone, 25 active degrees of freedom and 25 servo motors.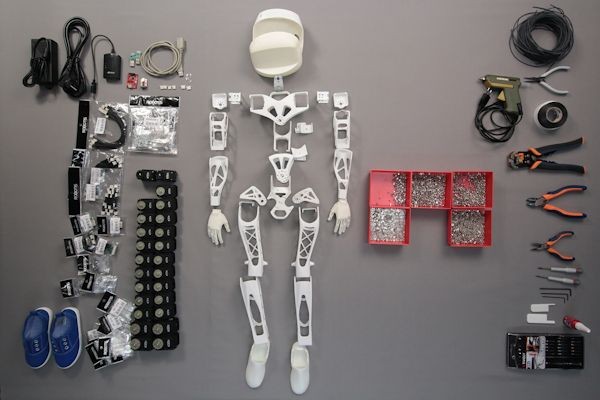 Because the body parts are easy to print, Poppy is perfect for testing different robot designs. Its spine has five motors to test posture and flexibility. The upper legs bend at an angle to more closely resemble the position of the human femur. Poppy's feet are smaller than most robots, and it is able to achieve "heel and toe" walking rather than planting the foot flat.
In the future, the team hopes to get Poppy walking on its own, and plans to share its designs with other labs to promote more biologically-inspired humanoid robot designs. Watch Poppy in action and read more at Gizmag . . .
Watch how simply Poppy can be assembled:
Image: Poppy Project