We'd like to pay tribute to a very talented artist and designer, Rober Kinoshita, who died last month at age 100. He will be remembered as the designer of three of the most famous robots in science fiction history. He spent most of his life in Southern California working in the TV and film industry. He attributes his long life to clean living and daily doses of apple cider vinegar.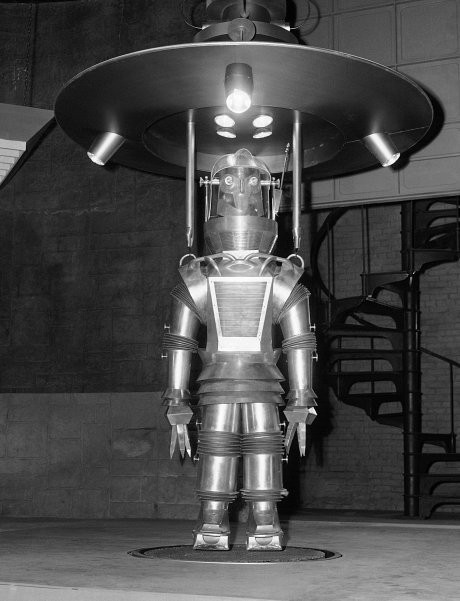 Tobor performed in the 1954 film Tobor the Great. Tobor ( "robot" spelled backward) was a 9 feet tall robot created to use on space flights. Scientists were worried that manned exploration was too dangerous. The Tobor costume took five months to make.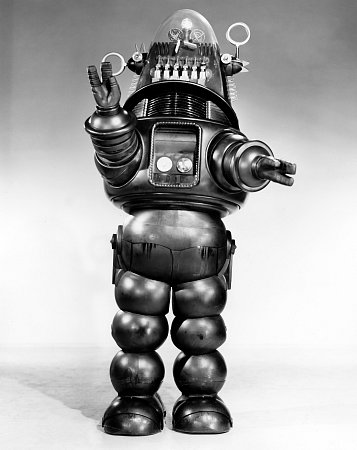 Robby the Robot was in the 1956/1957 films Forbidden Planet and The Invisible Boy. It was a 7-foot tall robot costume created at a cost of around $125,000. It was operated from the inside.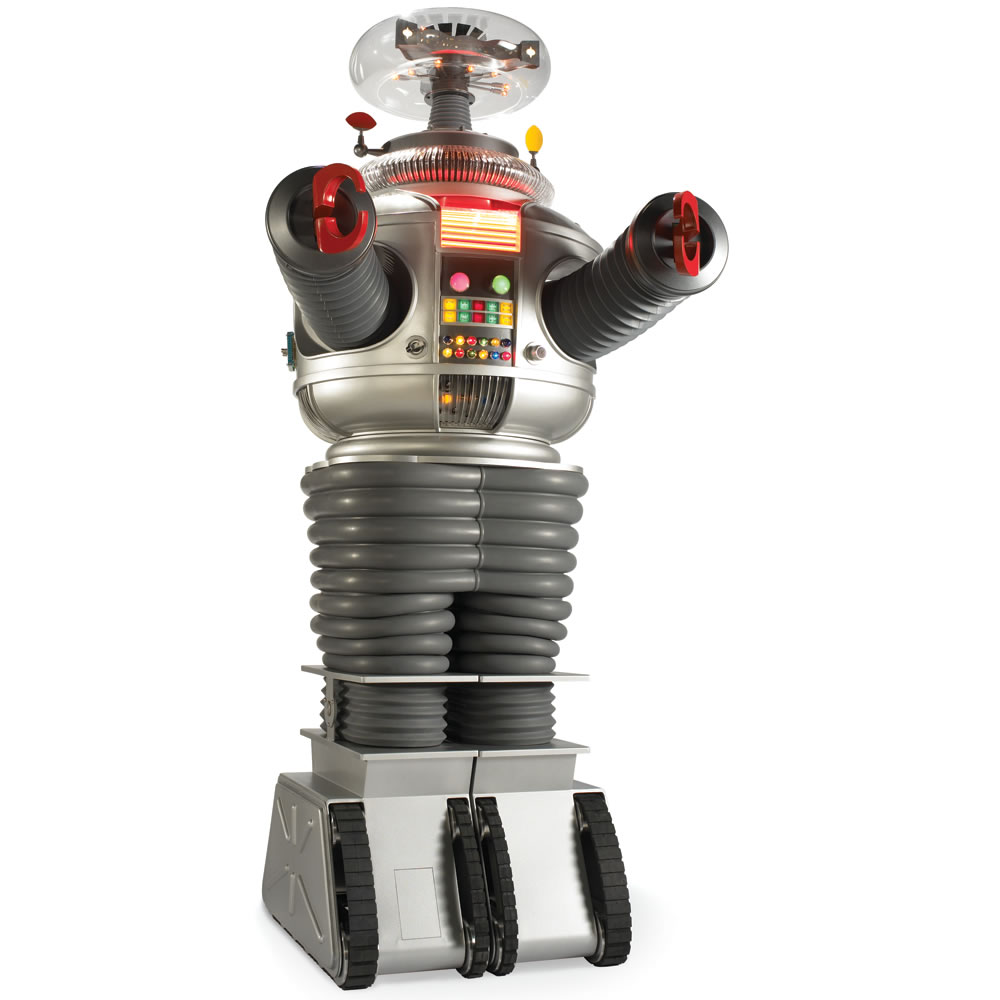 B9 (known as simply "Robot") was a favorite in the 1960's TV series Lost in Space. The robot originally walked on two legs, but the metal cut the actor's legs. The robot's legs were then bolted down and it was pulled along by a wire. Later a lower section was built with legs cut off at the knees; the film never showing the lower portion of the robot.
You can read more about Robert Kinoshita at Variety.