Boston Dynamics has been busy since Google purchased them in 2013. Their latest project is Spot, a 160 pound robo-dog that's electrically powered and moves quietly using a system of hydraulic pumps and valves (gas-powered cousin BigDog is very noisy.) Spot has multiple sensors on its head to navigate autonomously.
Though you know Spot is just a robot, how do you feel when you see it being kicked and struggling? The goal is to show how well-balanced the robot is, but the push does seem a bit harsh. Remember "No robots were harmed in the making of this video."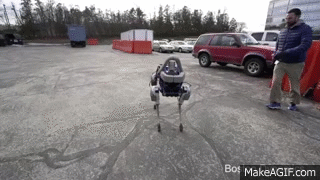 You might want to cheer when it climbs the stairs and the embankment and passes BigDog. We would love to have a dog like Spot to go running with . . .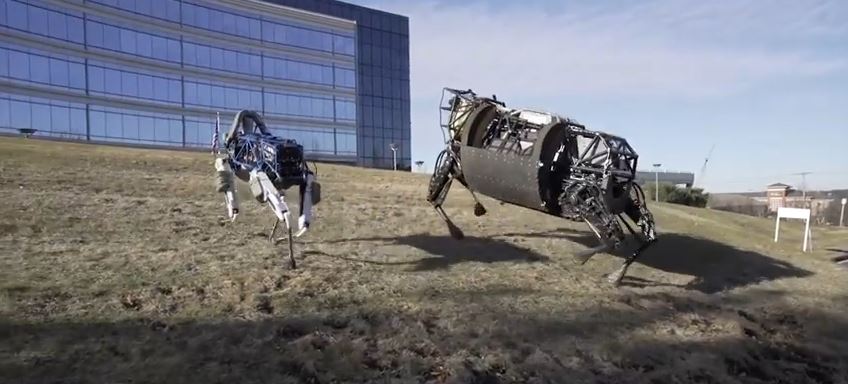 Previous Boston Dynamics projects include BigDog, a 360 pound robo-beast; Cheetah, which can run at more than 28 miles per hour; and Sand Flea, which can leap more than two stories up into the air by firing itself from the ground up onto the roof of a low building.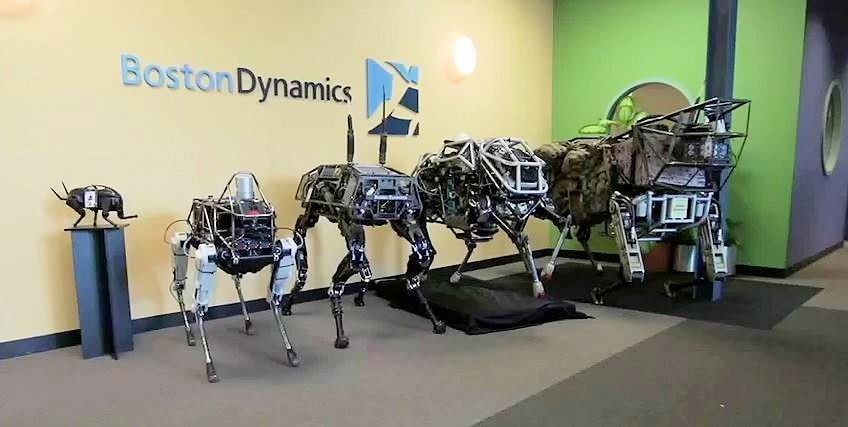 Watch Spot run loose:

This is a fun commentary by CNBC on Boston Dynamics' new robot:

See more at CNBC.