Cheaper, better robots will replace human workers in the world's factories at a faster pace over the next decade according to a report from the Boston Consulting Group (BCG).  Industrial robots will increase productivity up to 30% and lower labor costs significantly. The result will be many people losing jobs to software and machines, says Silicon Valley-based futurist Martin Ford, whose book The Rise of the Robots comes out this year. He forecasts significant unemployment and rising inequality unless radical changes are made.
The biggest labor savings will be in South Korea, China, the U.S., Japan, and Germany which account for nearly 80% of robot purchases. Countries like Mexico and India have been slow to implement automation.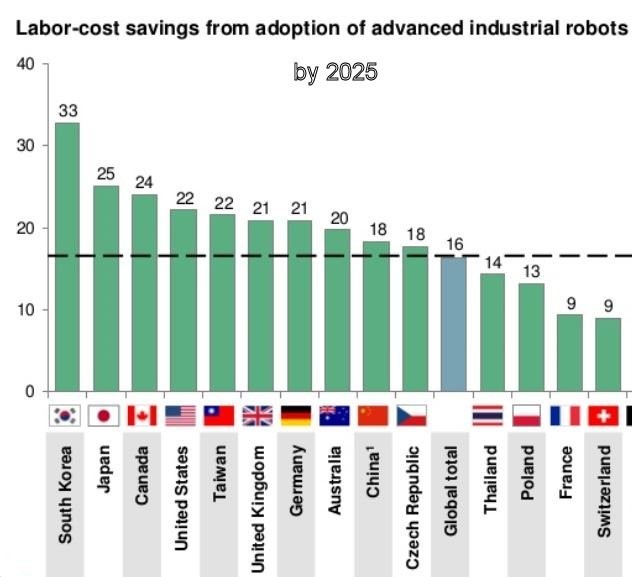 The performance of robots has been rapidly advancing in the areas of vision, gripping, speed, flexibility, networking and artificial intelligence.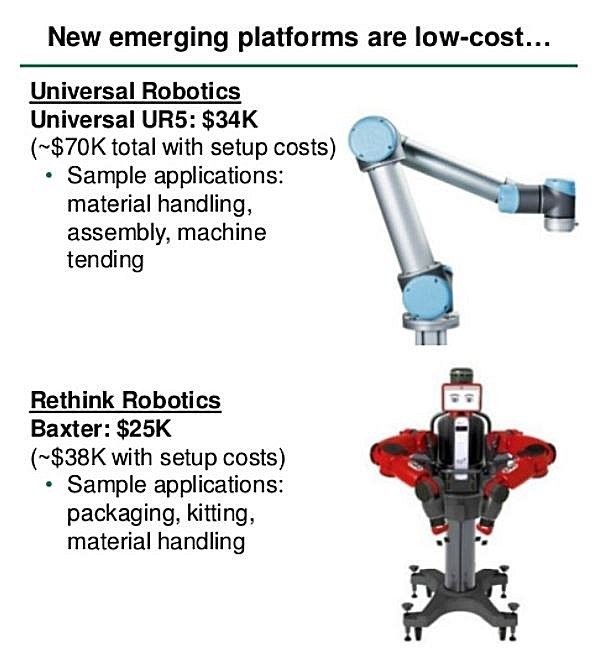 The automotive industry has been the largest adopter of robotic technology. Automation in the electrical equipment industry is increasing. Industries like furniture manufacturing have been slow in adopting the new technology, but will be increasing at a faster pace.


"Manufacturers everywhere should start preparing. They need to start training their workforces for new skills. The coming robotics revolution could significantly reshape the global manufacturing landscape."
To see the Robotics Manufacturing report go to BCG.