Elon Musk's announcement of a 90% autonomous Tesla Model D coming next year is just one of many self-driving vehicle announcements coming your way . . .
The 2005 DARPA Grand Challenge with its $2 million incentive prize really accelerated the progress on autonomous vehicles (AVs). The Stanford University Racing Team won the challenge with their car named 'Stanley'. Four other driverless cars also successfully completed the challenge, navigating the 150-mile route at significant speeds (>30 mph).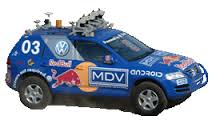 Soon after this, Google created a Self-Driving Car initiative, ultimately building a fleet of self-driving Prius vehicles that have logged nearly 700,000 autonomous miles. In late May 2014, Google revealed a new prototype of its driverless car – a cute 2-seat vehicle sporting NO steering wheel, NO gas pedal, and NO brakes. 100% autonomous.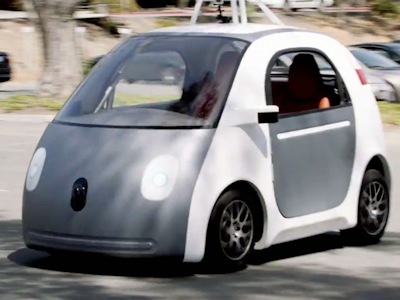 And Google isn't the only player in the game. Audi, BMW, Cadillac, Ford, GM, Mercedes-Benz, Nissan, Tesla, Toyota, Volkswagen, Volvo, and others are rumored to have autonomous vehicle initiatives underway. Combine that with legislation passed in four U.S. states (Nevada, Florida, California, Idaho) and the District of Columbia allowing driverless cars, and you have the beginnings of major change.
Here are possible benefits when the roads are ruled by autonomous vehicles:
Reduced deaths, reduced accidents
Huge money and time savings
Massive fuel savings
No new roads, less traffic
No ownership-just "on-demand" usage
No garages, no driveways, no parking
No mandatory car insurance
This is a small glimpse into the future of autonomous cars. If you'd like more information like this, go to PeterDiamandis.com and sign up for his Tech and Abundance blogs.
Here is a preview of riding in the new Google car:
This is a great explanation of how the Google car works: