Do you remember this Super Bowl Ad? A giant robot and Godzilla-like monster fall in love and an H3 is born. The tag line? "It's a little monster." You'll laugh at how silly this is – but that's what Super Bowl ads are all about, right?
This commercial aired during the 2006 Super Bowl. Tell us below if you like this ad or think Hummer totally blew it!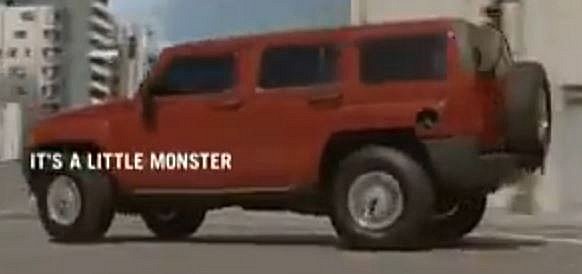 Have a laugh and share with your friends . . .