Robots have worked in our manufacturing industry for a long time – but they will soon be all around us – revolutionizing the way people work, drive and shop.
Many experts worry about the dangers that robots pose to the humans who work alongside them. Robots have caused at least 33 workplace deaths and injuries in the United States in the last 30 years, according to data from the Occupational Safety and Health Administration.  The number of accidents will rise dramatically as the number of robots increase.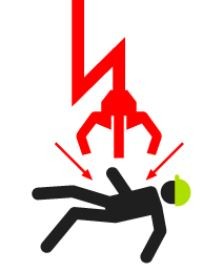 Unlike today's robots, which generally work in cages, the next generation will have much more autonomy and freedom to move on their own. According to Kent Massey, the director of advanced programs at HDT Robotics. "To achieve this freedom safely, robots must become more like people. They must have eyes and a sense of touch, as well as the intelligence to use those senses."
Baxter is a robot which does repetitive jobs in the workplace like packaging small items. It is designed to sense humans and stop before coming in contact with them. It also has a display screen that cues those who are nearby about what the robot is focusing on and planning to do next.  For more information go on over to the excellent article in the  NY Times.