Are you ready for 3D printed food? Maybe chicken, pizza or ravioli extruded from the nozzle of a printer? Served by your personal robot?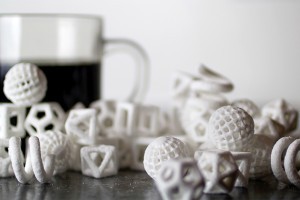 In the future, not only will the food portion of our meals be 3D printed, but the utensils, plates, and even the salt and pepper shakers may be as well. Imagine a time when you can sit down at a table, and have a robot serve you a meal which has been entirely 3D printed. You then use your 3D printed fork to eat your 3D printed chicken, and wash it down with water you drink from your 3D printed cup. Hmmmm.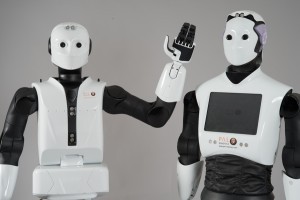 Will you be in NYC or Barcelona in December? Two companies, Reimagine Food and GGlab, are teaming up to produce a spectacular event with 3D food served by a sophisticated robot called REEM. REEM, built by  PAL Robotics, stands 1.7 meters high, uses predictive intelligence, and is connected to the internet so that it can predict what menu items are most likely to be desired by each person dining. See printed pizza, ravioli, chips, chocolate and more at BusinessWeek.
Source:  3DPrint