Here's a video of two ABB industrial robots fighting with swords. Are you concerned? Can you guess which one wins? Neither, you say? It's just a demonstration of the sophistication and precision of the robotic arms. I think the picture with the action cranked up is a lot more fun than the video though. See what you think.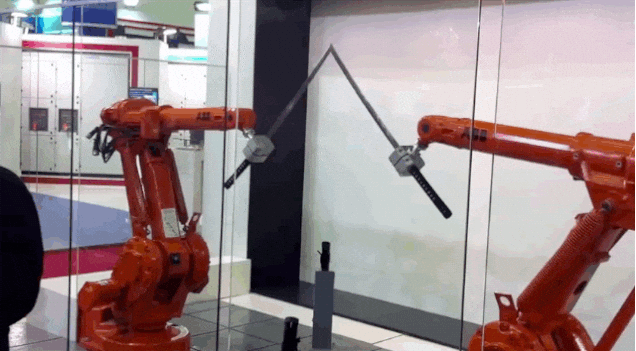 Watch closely – they begin by pulling their swords from the sheaths:
Want to see more? Then go on over to io9 and watch the bots play snooker and juggle some Fanta cans. Yes? No?