There are plenty of explosions, flipped cars and screaming humans in the new Avengers trailer. Hulk is completely out of control and the superheroes battle among themselves as they struggle with Ultron. We love over-analyzing these trailers, so after watching the video we're sharing some of our favorite screen shots and comments.

"Ultron – in the flesh."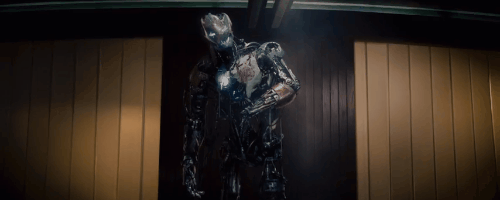 Who is this person (shown blown up on the right) disrobing in a cave?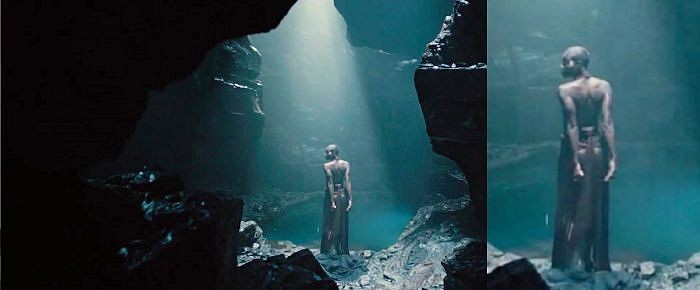 We welcome Scarlet Witch displaying her power!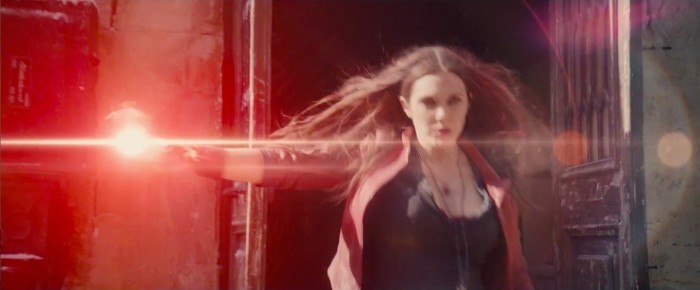 Here we see some of the Hulk rage – aimed at a police vehicle.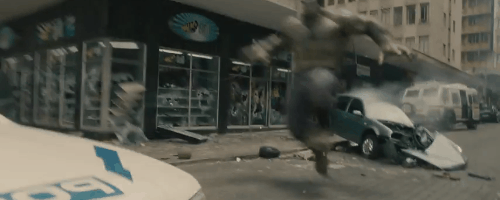 Hulk is looking good in this film!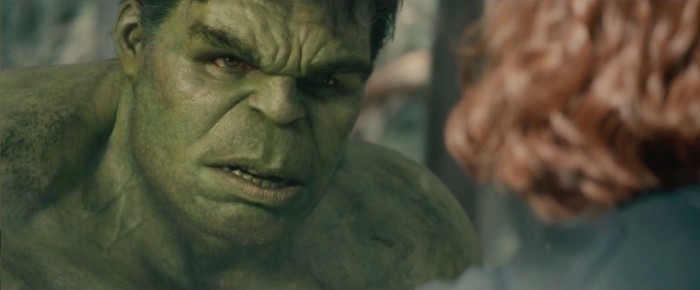 Who is the woman behind Thor (blown up on the right)?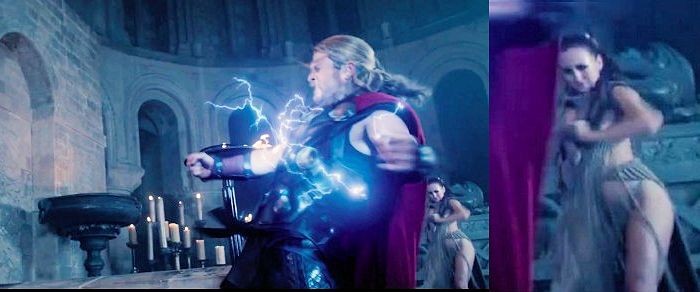 If you like these pictures and comments as much as we do, go on over to Slash Film to see lots more . . .