Another restaurant in China is using robots to serve their food. People love them, especially the kids, and come just for the experience. The robots can speak 40 short simple sentences like "Please enjoy your meal," and "I am sorry, I am busy working now," and do it with a smile!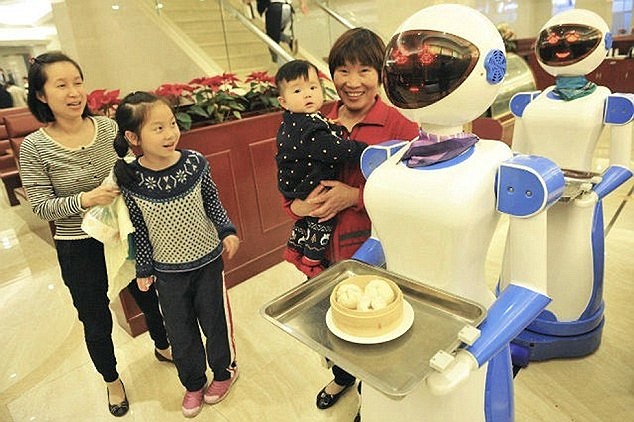 The machines navigate their way around the cafe in Ningbo using an optical sensing system. They cost under $10,000 and are projected to last about 5 years. How can you compete with that kind of cost savings? You can see more at Mail Online.
Go to the next page to see more robots cooking food and greeting customers . . .