Love combat robots? Want to build your own combat robot and wreak havoc? You'll love playing Ironkill, a free mobile app you can play with your friends. It's a Robot vs. Robot fighting game set 100 years in the future after a massive asteroid has smashed into the Earth. You fight across the ruins on the continents of the Americas, the African Union, and Greater Asia in a journey to win the ultimate Ironkill Championship.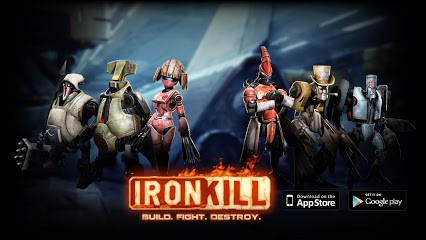 Smash or be smashed. Only one can be victorious . . .
Go to the next page to see more action . . .