They've released a very short Star Wars teaser but it looks really good! It's only 88 seconds, but we get our first glimpse of some of the characters, and get to watch the Falcon fly through the dunes of Tatooine and hear the X-Wing engines roar. No trace yet of Harrison Ford, Mark Hamill, and Carrie Fisher. How do you like the new droid?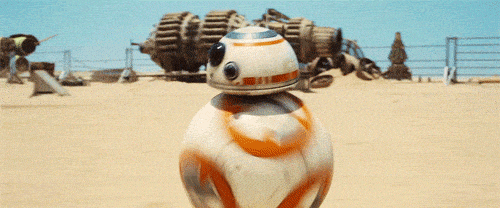 We'll have to wait until December 2015 for the movie's release to discover more about the ominous lines "There's been an awakening . . . have you felt it?" and "The Dark Side had the light". . .
Check out some of the cool leaked photos from the Star Wars set on the Next Page.