The European Space Agency (ESA) space probe Beagle 2 tried to make a soft landing on the red soil of Mars on Christmas day 2003. No radio contact was ever made with the lander and scientists never knew what happened. Many possible things could have gone wrong; the parachute may have failed, the airbags may have burst, the lander may simply have broken up on impact.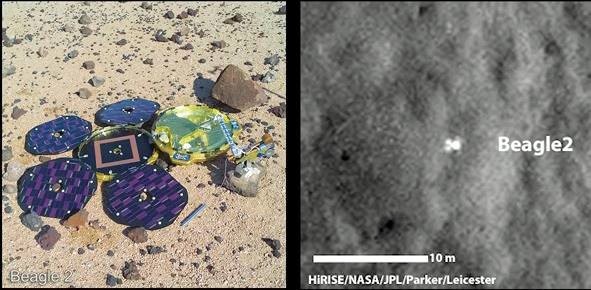 Beagle 2 is about 1 meter in diameter and designed to unfold a robotic arm and solar panels "like a giant fob watch". New images from the HiRise camera on NASA's Mars Reconnaissance Orbiter (MRO) show that the probe made it safely to the surface of the planet, but did not fully deploy. Without completely opening, the lander could not get power and the antennae could not transmit signals.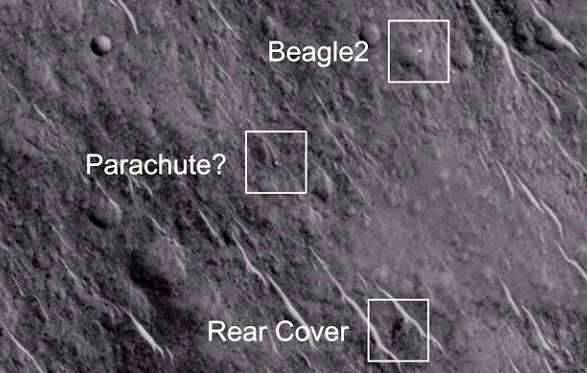 Why are they sure these tiny images are Beagle 2, its pilot chute and rear cover? Several images taken over a number of years, with different sun angles and light reflection, indicate the shape and surface texture of the objects. These characteristics and the sizes match perfectly with the missing probe.
This video explains more about Beagle 2:

To learn more you can go to the Verge.