The Ghost drone is really going to give Parrot and DJI some competition. It's perfect for first-timers and experienced pilots alike. There's no complicated controller; it's operated with a smartphone app. The 2D gimbal fits a GoPro and keeps your pictures and video stable. It even has advanced Auto-Follow-Mode so you can film yourself running, biking, surfing, boarding, or whatever!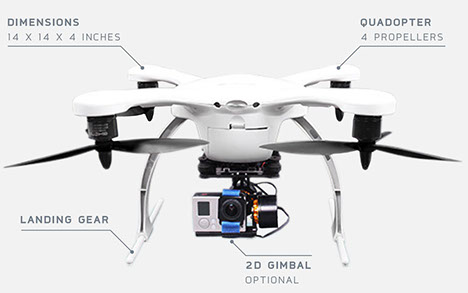 Ghost has extended their Indiegogo Campaign by 30 days until January 9, 2015 to reach as many people as possible. They surpassed their original goal of $100,000 five times over! Grab a friend and get two drones for $500 each, available early next year. Watch how easy Ghost is to use in this video:
Please let us know how much you love your drone! For a lot more information and demos go to Indiegogo and Ghost Drone.