Like to know where can you find Robot Security Patrols? Do you think they're a good idea or does this kind of future frighten you? The Knightscope K5 Sentry robot was out in force patrolling Microsoft's Silicon Valley campus this week during the Tech in Motion event. The five-foot-tall 300-pound shiny white robots remind me a little of R2-D2. But does it intimidate you that they are out there recording your face, your actions and your conversation? Or does it comfort you that they are there for your safety to predict and prevent crime?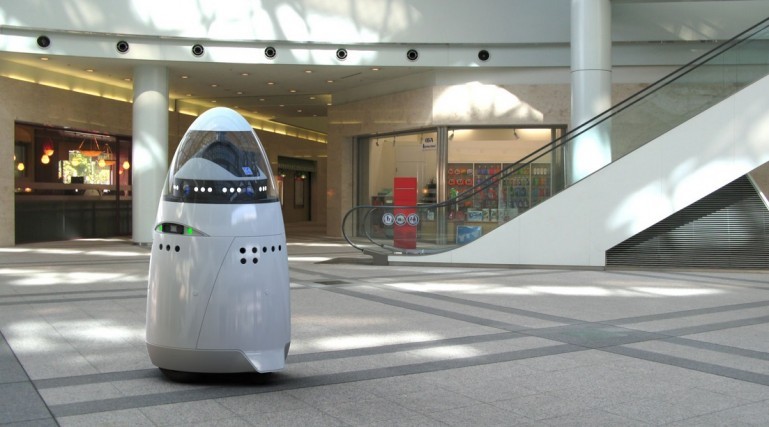 The Knightscope robots are designed to work alongside human security guards, but at less than half the price (about $6.25/hour). You won't want to mess with this robot – it has an ear piercing alarm and will send an alert to a remote monitoring center!
In order to do the kind of work a human security guard would normally do, the K5 uses cameras, sensors, navigation equipment, and electric motors—all packed into its dome-shaped body with a big rechargeable battery and a computer. There are four high-definition cameras (one on each side of the robot), a license-plate recognition camera, four microphones, and a weather sensor (which looks like a DVD-player slot) for measuring barometric pressure, carbon dioxide levels, and temperature. The robots use Wi-Fi or a wireless data network to communicate with each other and with people who can remotely monitor its cameras, microphones, and other sources of data.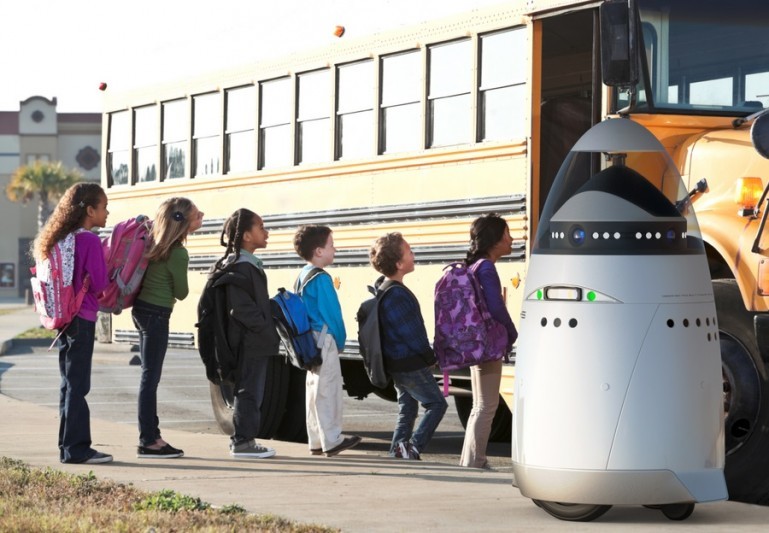 Knightscope's Autonomous Robots were developed in response to the Sandy Hook tragedy. The robotic security guard could become a useful security aid in schools, shopping centers, private businesses, sporting venues, border patrols and airports. You can read more at Technology Review and Knightscope.
Image: Knightscope