ReconRobotics "throwable" robots serve as your "man on the inside" of dangerous situations that can save lives and reduce property damage. They are small and lightweight, quickly deployable, extremely durable, and capable of audio and night vision. They can be thrown up to 120 feet and then controlled by a handheld control unit to move quietly over rocks and loose dirt, over door thresholds and inside buildings.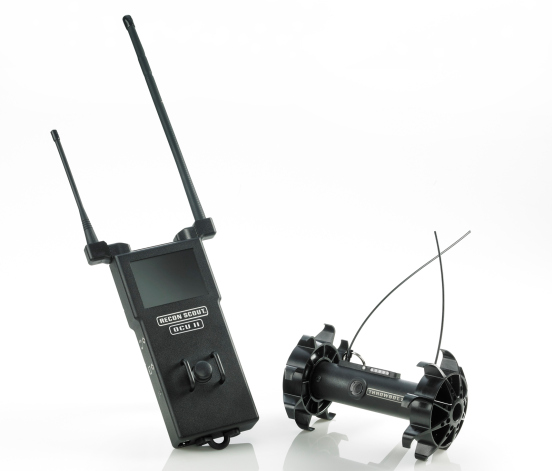 Nearly 4,300 of these robots have been deployed around the world to law enforcement agencies, rescue teams and military units (Army, Navy, Air Force, and Marines). They are an invaluable tool to getting video and audio access to hostile environments. There are several models available – the Recon Scout Throwbot, Scout IR, Scout UV, Scout XT, and Scout Rescue.
Summary of the Recon Scout XT
Very small – 8 inches long – easy to carry
Weighs just 1.2lbs (540g)
Can be thrown up to 120 feet (36m)
Can survive drops of 30 feet
Uses a remote control (hand-held operator control unit)
Can move quietly over rocks, loose dirt and door thresholds
Has video and audio capabilities
Has infrared optical system that can work in complete darkness
Can locate armed subjects and hostages or innocent civilians
Can listen in on conversations and reveal the layout of rooms
Costs around $13,000
See the Recon Scout XT in action:
This is an older video from 2010 , but has a great demo of the Recon Scout XT and Recon Scout IR Throwbots. (Obviously the statistics at the end are outdated):
You can see the company Throwbot videos here.
Source: ReconRobotics.