The United States Army could slash personnel numbers and toss in more robots instead. Last week at the Army Aviation Symposium, in Arlington, Va., a U.S. Army officer announced that the Army is looking to slim down its personnel numbers and adopt more robots over the coming years. The biggest surprise, though, is the scale of the downsizing the Army might aim for.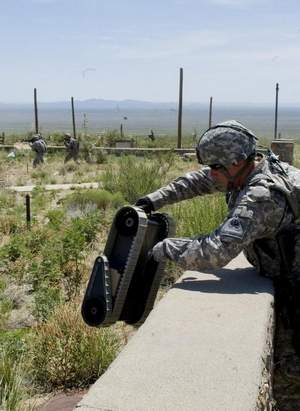 At the current rate, the Army is expected to shrink from 540,000 people down to 420,000 by 2019. But at last week's event, Gen. Robert Cone, head of the Army's Training and Doctrine Command, offered some surprising details about the slim-down plans. As Defense News put it, he "quietly dropped a bomb," saying the Army is studying the possibility of reducing the size of a brigade from 4,000 soldiers to 3,000 in the coming years.
To keep things just as effective while reducing manpower, the Army will bring in more unmanned power, in the form of robots. You can read more at IEEE Spectrum.
Image: Boston Dynamics, Defense News