71% of the earth's surface is covered in water, but we know more about Outer Space than our oceans! This will change with many hundreds of the Wave Glider SV3 ocean robots floating around the world. This robot looks like a surfboard with solar panels floating on the surface. Attached below the surface is a gadget with "flapping" wings that move with wave action.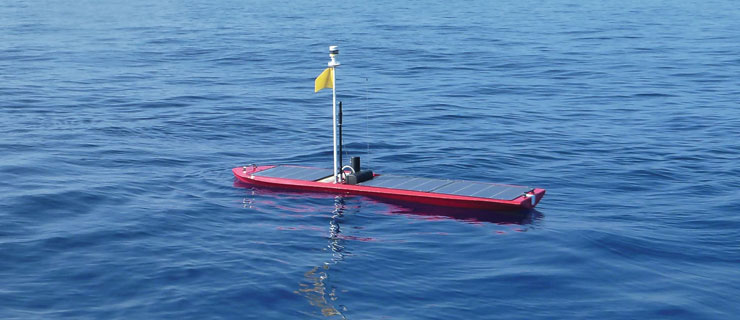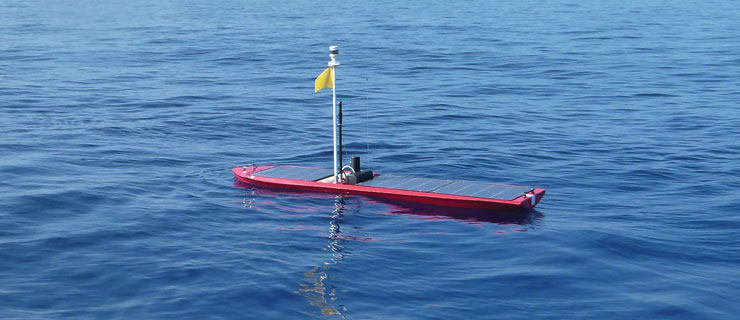 The Wave Glider needs no refueling, creates no emissions, can travel thousands of miles and can communicate for months at a time. The Wave Glider movement is powered by wave action. The electronics and satellite communication are powered by the solar panels.
These robots have been used up until now by Marine biologists and Oil Companies to collect data about temperature, humidity, winds, water temperature, wind gusts, water composition and water color, as well as taking pictures. They can help with tsunami and hurricane warnings, climate change research, fisheries management, endangered species monitoring and many other projects.
The big news is that Boeing and Liquid Robotics (creator of the Wave Glider) just announced a partnership worth hundreds of millions of dollars. They may soon use these cool Wave Gliders for a variety of surveillance jobs, ranging from hunting submarines to the detection of drug traffickers. These bots will cost far less and cover much more area than existing military aircraft and ships monitoring the seas around the world.
For more information see CNET.
Images: Liquid Robotics